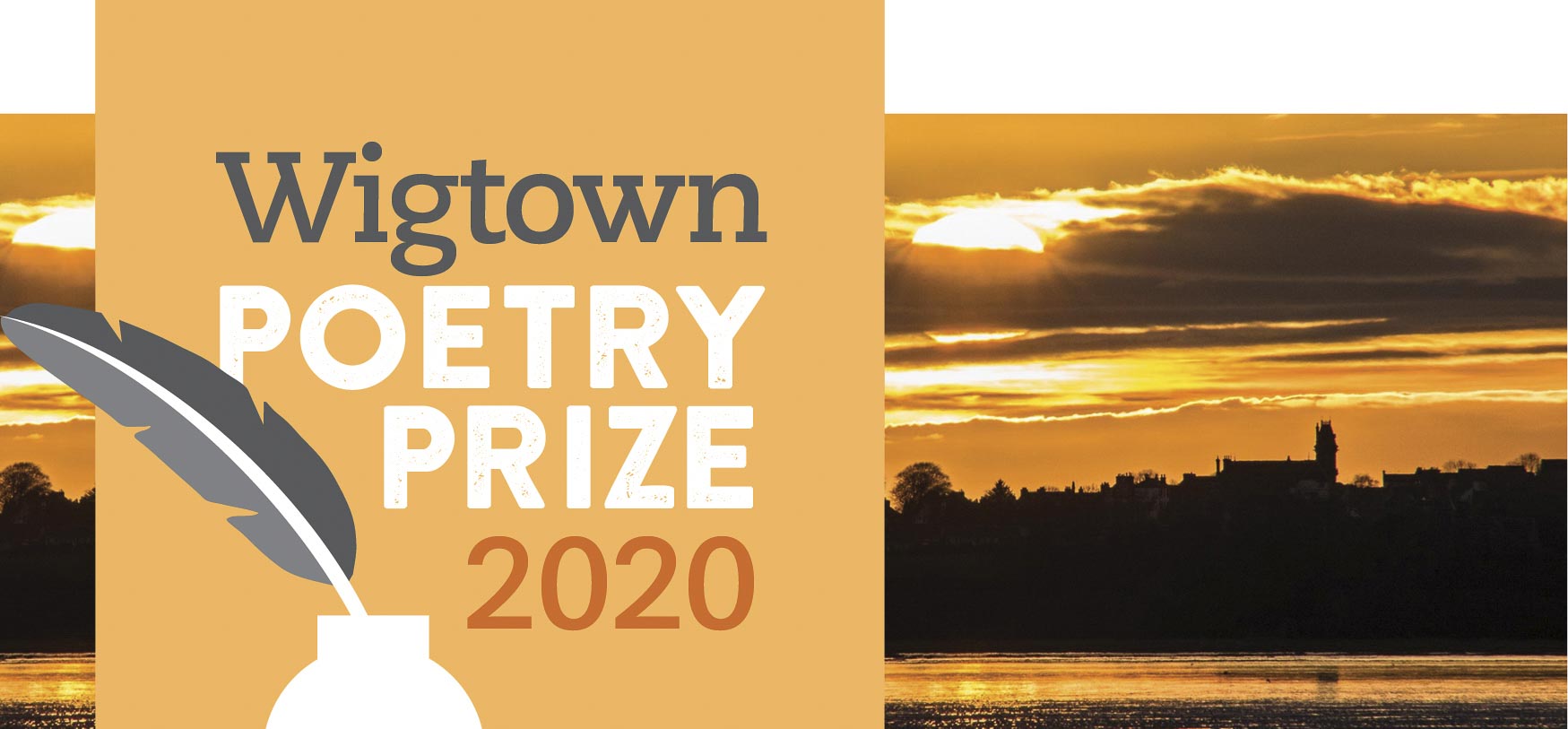 2018 Winners
Main | Winner: Jane Lovell, Starlings

Starlings
We use folders of bamboo and deerbone
to construct you: slinted claw
and oilbead plumage, its gloss-speckle and lustre
crisp-folded on the cusp of winter.
Tweezers pin your reedy legs
and thorny beaks, wings blown
from mountain folds and pleats,
their feather-strata paper-cut-sharp
and glorious as angels'.
Evenings, we line you up in trees to roost,
wind you up to hear your clockwork grobbling
and deep space radio whirrs.
Each dawn, exhilarated by the light,
you sing in clicks and shrills, wolfwhistles
and bright cellophane twists,
then fly your squadron down to land
and dandle determinedly across the grass
to yesterday's pecked apples.
Fieldfares descend in reverse folds.
Unfazed you dance defence,
flyweight boxers on your thinstalk legs.
In dreams, we gather you in, gently open out
and press flat your mulberry squares,
their iridescent foil,
store you in a drawer, loose-wrapped
in leaves of tissue, for emergencies:
secret trapdoors to another life,
fast and dark and beautiful.


Scottish Gaelic | Winner: Calum Rothach, Learag

Learag
Chan eil fhios a'm dè as àraid nam chuimhne:
daingealachd mo ghruaidhean
ùrachd cheòthach m' analach
gealad nam bilean reòthta,
no samh milis gualan a' pheatrail loisgte,
no blàths a' ghaoil
's a' cho-chomainn,
mise 's m' athair
m' athair is mise
aonan ris a' learaig.
Sàr chonnadh
nam làmhan, nam chuinneanan
na làmhan-san, na chuinneanan,
ga gearradh 's ga sgoltadh
nar n-aonar sa choille
mise, m' athair 's an learag.
Scots | Winner: Robert Duncan, The Threit

The Threit
Bleater, briskie, corbie, craw,
lintie, laverock, gowk and speug:
there's a threit hings ower them aa,
in the lift and in the lug;
the threit that they'll be wede awa,
smuired in the air, smuired in our harns,
like smuired fires that hae lost their lowe,
lost to the minds and tongues o bairns.
Beeran, beardie, minnon, braze,
wi waters fyled there'll sune be nocht
to guddle for on simmer days
in the tuim burns or streams o thocht.
Baudrons, bawtie, whitret, tod,
are farrow and their cries near dune
as we gang doun the wyndin road
and gowl aneath the dwinin mune.
Grosets, crouperts, noops and geans
dinna flour as they did afore,
on braes or in the mouths o weans,
tho we may speir, and we may splore.
The tumshies that as chiels we staw
fae fermers' fields, and dined on hail,
ligg on the supermercat raw,
renamit swedes, but tap or tail.
And aye as we gang toddlin on,
re-cryin everything we see,
we downa tent whaur things are gaun,
nor spae the weird that we may dree.
Dumfries & Galloway Fresh Voice Award: Katy Ewing, The Minister's Pool

The Minister's Pool
It wasn't just the downhill run,
flung flying along the wooded path,
that pulled us to the river every summer
as soon as the trees wore soft green,
wild garlic flowered, the sky as blue as mattered.
The water shocking, but survivable with many tries,
or one brave plunge.
It wasn't just the life-thick cold current that tugged us,
kept trying to drag us to the pool
across the shallows
from our chest-deep swimming place.
The safe place, where soft weed and slippy algae
cushioned stones for our timid feet
that curious minnows nibbled, tickled.
The edge was never far.
It wasn't just the lurking corner whirlpool of local lore
that scared the swimming power right out of me,
the pool's depth renowned, greater with every telling.
The cold like a spell to pull me fish-deep,
as I gasped and fought to keep the surface,
the dark concealing primal fears, unspeakable
but with a stronger lure than adults' warnings
could hold me from.
It wasn't just its safety
that drew you to the sandstone ledge you'd reach
if you dared to cross and push and pull
yourself right out the sucking water
into the shadow of the massive, ancient,
overhanging oak tree, to seek a warm spot.
Exhausted, weed-specked,
heavy as a new-born.